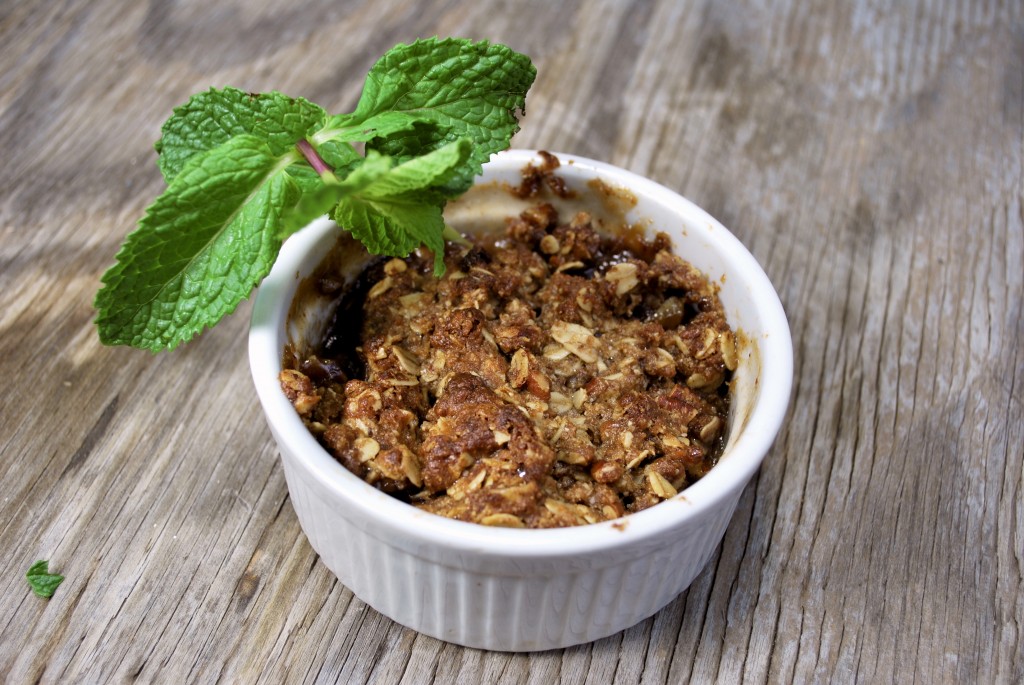 This delicious dessert is fast and easy to put together and can be served hot or at room temperature. If you're feeling decadent, top with a little ice cream
Prep time: 70 minutes
Serves: 6-8.
Calories: 191. Sodium: 45 mg. Dietary fiber: 5.3 g. Total fat: 8.1 g. Total carbs: 32.0 g. Protein: 1.7 g.
Ingredients:
……………………………………………
6 large apples, unpeeled, cored, flat cut
1/3 cup almond flour
½ cup pecans, chopped
1/3 cup whole oats (not the instant kind)
3 Tbsp. brown sugar
½ stick butter
1 ½ tsp. cinnamon
½ tsp. ginger
Juice of one lemon
……………………………………………
Instructions:
Preheat oven to 375 degrees.
Combine the apples, 1 tsp. cinnamon, ginger, brown sugar and lemon juice. Toss until apple ribbons are coated.
In a second bowl, combine the almond flour, oats, pecans, brown sugar, and remaining ½ tsp. cinnamon. Use a fork to cut the ingredients together until the texture is crumbly.
Put the apple mixture into a 10-inch pie pan and cover with the "crisp" topping.
Bake at 350 for an hour until the filling is piping hot and the topping is crisp and slightly caramelized.
Remove from oven and let stand for 5 minutes before serving.