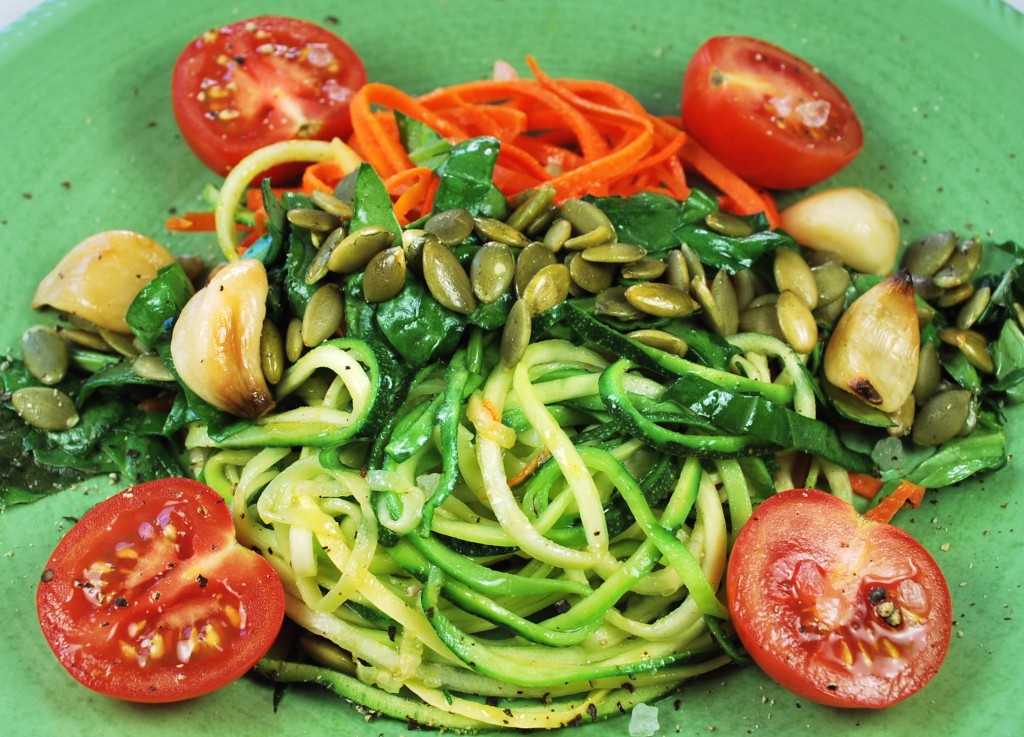 Pumpkin seeds, also known as "pepitas," have a surprisingly assertive flavor despite their small size. They are a good source of zinc, which boosts the immune system and also regulates testosterone levels.
Prep time:  15 minutes
Serves: 2.
Calories: 437. Sodium: 194 mg. Dietary fiber: 7.1 g. Total fat: 36.5 g. Total carbs: 24.8 g. Protein:  11.5g.
Ingredients: [ paleo ]
……………………………………………
"PASTA"
2 large zucchinis
2 large carrots
2 ½ cups spinach leaves, shredded
1/3 cup pumpkin seeds
3 cloves garlic, crushed
¼ cup olive oil
Pinch of salt
……………………………………………
Instructions:
Use your Veggetti cutter to transform the zucchini and carrots into "spaghetti."
Combine the spinach, pumpkin seeds, garlic, olive oil and salt in a blender and process until smooth.
Serve over the pasta.